Aaryanshi Mohan
|Published 28/02/2023
Genshin Impact 3.6 leaks are trickling in and the Sumeru area will receive an update if Reddit leaks are to be believed. Aside from an expansion of the Liyue area, the Sumeru region will also get a new Sumeru desert. The most recent leaks showcase the expanded region, its size, and a new gadget.
Previously available leaks were extremely contradictory, with one suggesting that there would be an area expansion, while others suggested there wouldn't be an expansion.
Also Read: Is Hogwarts Legacy 2 Confirmed? Why There WILL be a Sequel to the Franchise
The new leaks suggest that a new area will now become playable. Earlier, it was just a small desert in the Sumeru region. From the leaks showcased on the Genshin Impact Leaks subreddit, travelers have found information about the desert area, Chenyu Vale. Another leak suggests the addition of a divine tree in Liyue.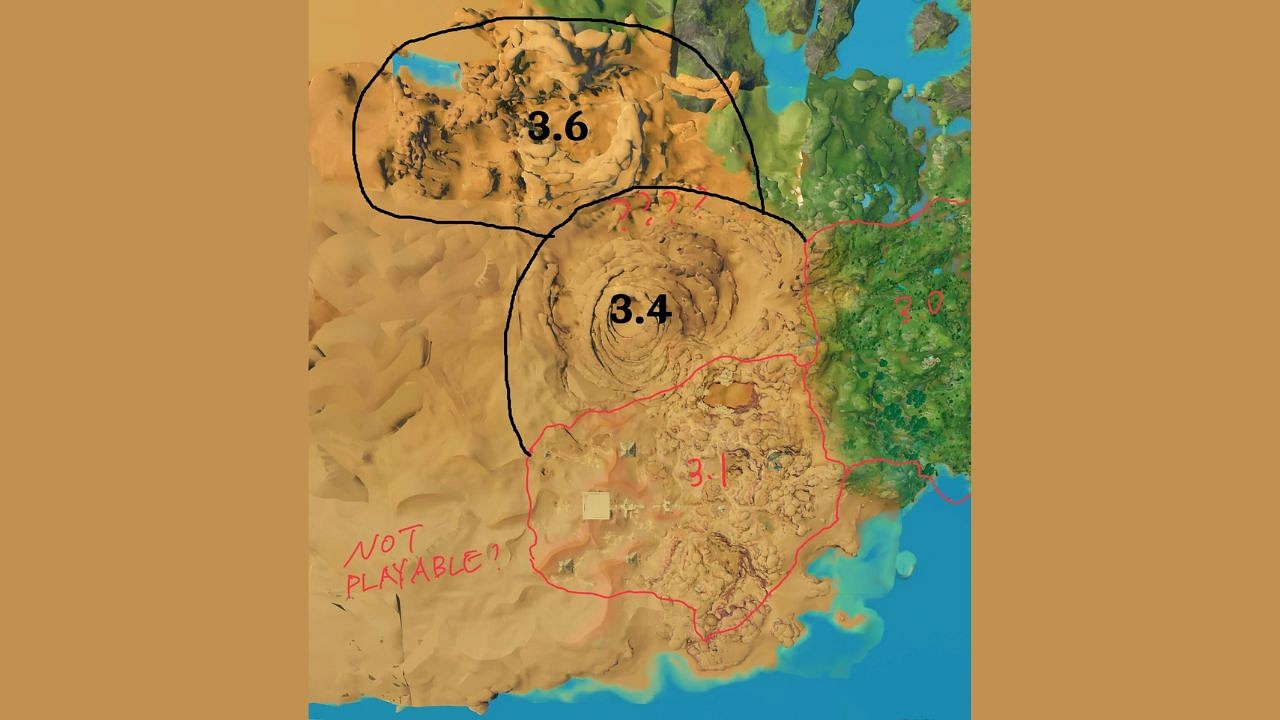 Genshin Impact Team China is accredited for the latest leaks whose official translations have shown some interesting additions for the v3.6 update. The official translation from the leaks read (sic):
Area of possible Sumeru desert regions we will see in future patches (self speculation)
by
u/Substantial_Fan_9582
in
Genshin_Impact_Leaks
After the release of the 3.5 version on March 1, 2023, a 42-day cycle will be followed. A live stream will premiere two weeks before the actual update rolls out to showcase these new changes. This means that the 3.6 version update will come around April 11 or 12, 2023.
The update will also introduce two characters: Kaveh and Baizhu. In the banner rerun, travelers can expect Nahida and Nilou to make a comeback. Since the theme of this update surrounds Dendro characters, Nahida and Nilou seem to be a perfect fit for it.
Also read: "Trying to speak out against racism and transphobia has costed us…": Girlfriend Reviews on Hogwarts Legacy review backlash
Aaryanshi Mohan is an Esports writer and the Content Manager for Gaming and Esports at The SportsRush. Her love for video games started at a very young age and she just found a way to make both of her passions– writing and gaming into a career. She loves old school games– Commander Keen 4 is her all time favourite. Valorant and PUBG are her newest loves. When not gaming, or writing, you can find Aaryanshi reading, cooking or eating ramen.
Copyright: © RU Sport Private Limited. All rights reserved.
Copyright: © RU Sport Private Limited. All rights reserved.